Service Line
Management Consulting, Hong Kong
Area
Business Performance Services
Location
Hong Kong SAR
Job Title
Senior Manager
Overview
In KPMG's Management Consulting practice, we don't limit ourselves to either strategy or implementation. Instead, we deliver both. Our team in Hong Kong is the fastest growing division within KPMG China and represents a young and enthusiastic team that always pushes itself to succeed. Since our creation, we've developed in-depth knowledge of an incredibly broad spread of sectors and services.
Our P&C team is dedicated to helping our clients get the best out of their people. We work on standalone People & Change projects, we also provide subject matter expertise to projects led by other areas of KPMG such as Financial Management, Business Effectiveness, or Operational Strategy.
Responsibilities
The successful candidate will help our clients to achieve their fraud prevention and mitigation objectives by assisting them to:
· Managing a team of KPMG professionals in client engagements and providing leadership and shaping delivery approach
· Developing client relationships to promote the reputation of KPMG as the advisor of choice and identify further client opportunities
· Managing multiple agendas/priorities and designing achievable programmes/projects
· Sharing knowledge and supporting the development of other team members
· Advising clients on maximising benefits and reducing risks
· Supporting business development initiatives including bid proposals and contract/commercial management
· Coaching team members to ensure excellent client delivery whilst also enabling their career development
Experience
· Working for a major advisory business or leading Corporate organisation
· Helping restructure HR functions / teams to deliver optimized services
· Acting as subject matter expert in advising clients on maximizing benefits and reducing risk
· Using the expertise to support of People and Change propositions
· Delivering standalone projects that contribute to the overall success of the project or workstream
· Passionate about your discipline with a history of continuous learning
· Commercial acumen evidenced by an ability to identify business opportunities
· Drive and resilience to overcome challenges or setbacks
· Strong communication skills for building lasting client relationships
The individual will have:
· A good track record of delivering high-quality projects, or assignment outputs with a focus on delivering measurable business improvements, preferably from working for a major advisory business, consultancy or corporate
· The ability to planning, designing and shaping project work streams, managing progress, resolving issues and limiting risks the ability to meet milestones within time, cost and quality constraints
· Solid problem-solving skills, ability to analyse complex data, identify core issues, investigate, evaluate and reach appropriate conclusions/solutions
· A track record of managing multiple tasks, priorities, delegating and managing staff
· Passion towards areas of expertise, managing your own development by learning continuously from experience and seeking out development opportunities
· A sense of integrity and be a team player with commercial awareness
· Qualifications including CIPD, MBA and Prince2 would be beneficial but not essential

To apply pleasesend your CV and salary to human.resources.hk@kpmg.com
We offersuccessful candidates an attractive remuneration package and the opportunity to work in a dynamic and exciting environment.

Personal data collected will be used for recruitment purposes only.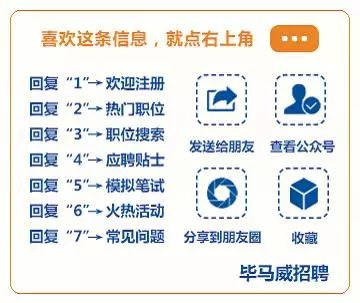 毕马威招聘官方微信公众号
毕马威招聘
微信号:gh_b42276bf976d
功能介绍:
毕马威 (KPMG) 中国官方招聘平台.定期发布最新职位信息,公司新闻,热门活动等.毕马威是一家网络遍布全球的专业服务机构,专门提供审计、税务和咨询等服务.
认证:
该帐号服务由毕马威企业咨询(中国)有限公司提供

微信扫描关注