Service Line
Tax
Area
Corporate Tax
Location
Shenzhen / Xiamen
Job Title
Assistant Manager
Overview
Our Corporate Tax team is constantly involved in providing tax advisory services for corporate restructuring and mergers and acquisitions, advising on tax efficient investment structures and conducting tax due diligence. We also help organisations deal with the costs and opportunities arising from the introduction of China's latest tax policy, including advising on tax planning strategies, tax implications on China investments and tax incentives under the new law.
Our people are allocated to specific client teams on a project by project basis, taking into account the level of experience required, the development needs and availability. We provide services to a diverse client base in different industries, and cover a wide range of taxes from income tax and turnover taxes to property taxes.
Responsibilities
Plan and project-manage tax advisory assignments, including preparing tax advice and reports for clients

Structure cross-border corporate investment and develop acquisition strategies

Act as the primary point of contact for client liaisons

Work and interact with multidisciplinary teams

Identify business opportunities and participate in the development, marketing and implementation of tax services

Lead or help to lead the team and provide a supportive environment for staff development and motivation

Continue to learn throughout your career, and actively share your knowledge

Assist in meeting the tax practice's financial targets

Assist in managing risks within the business by understanding its risk management policies and ensuring compliance from the team
Experience
Excellent financial and business analytical skills, including a degree in Accounting/Finance or any other business-related discipline

Minimum of three years' experience in a professional service environment (tax experience preferred)

Ability to think strategically and analyse complex business transactions to identify key issues/risks

Excellent multi-tasking skills

Ability to make clear recommendations based on a sound assessment of the advice and information gathered

Ability to work under pressure and meet deadlines

Strong communication skills and the ability to explain complex issues clearly to non-experts

Ability to work cross functionally and cross culturally

Strong presentation skills, with an excellent command of verbal and written English and Chinese
To apply please send your CV to
human.resources.sz@kpmg.com For Shenzhen
human.resources.xm@kpmg.com For Xiamen
We offer successful candidates an attractive remuneration package and the opportunity to work in a dynamic and exciting environment.
Personal data collected will be used for recruitment purposes only.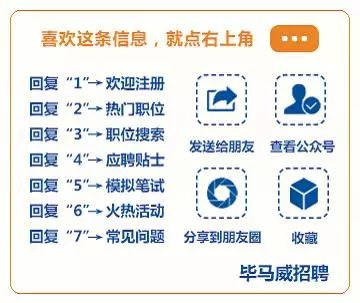 毕马威招聘官方微信公众号
毕马威招聘
微信号:gh_b42276bf976d
功能介绍:
毕马威 (KPMG) 中国官方招聘平台.定期发布最新职位信息,公司新闻,热门活动等.毕马威是一家网络遍布全球的专业服务机构,专门提供审计、税务和咨询等服务.
认证:
该帐号服务由毕马威企业咨询(中国)有限公司提供


微信扫描关注