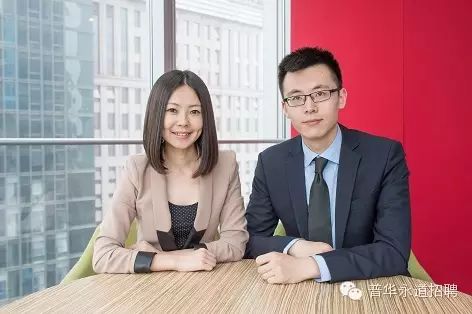 Experienced Hire Opportunity
Job Title: SeniorManager/Manager - Worldtrade Management Services - Tax Services
Work Location: Guangzhouor Shenzhen
About Asia Pacific Regional Customs Services:
WorldtradeManagement Services (WMS) assists businesses in establishing a competitive advantage by:
· Reducing business expenses through optimising duty and trade costs.
· Streamlining import andexport activities.
· Enhancing market access opportunities.
Pioneering the customs and trade business in Asia, we have created the largest and mostextensive customs and trade advisory service in this region. We have a network of more than 100 dedicated consultants in Asia, and 450 consultants in over 60countries worldwide.

Roles& Responsibilities:
Suitablecandidates are expected to be able to work independently to deliver customs and international trade consulting services to clients under the supervision ofsuperiors. You are also required to provide support in supervising andd eveloping junior members as well as developing the practice as a whole. Key specific responsibilities include the following:
· Provide advisory services on a widerange of China specific customs and international trade related issues including customs valuation, customs classification, origin of goods, freetrade agreements, processing trade, duty free importations, special customszones, customs audits/investigations, non-tariff barriers, trade compliance,and customs due diligence.
· Assist in business development activities such as seminars, workshops, presentations, luncheons, and marketing materials development.
· Manage client projects such asassigning tasks to juniors, managing deadlines and time costs, coordinatingwith other lines of service teams and/or with teams in other locations, and performing internal risk management checks.
· Manage and develop juniors by providingcoaching, developing self-development plans, providing classroom and/oron-the-job training.
· Manage and develop a team of customsspecialists (mainly for SM grade). Also develop relationship with local,regional and national customs authority.
Requirements:
· Degree holder in accounting, business,economics, law or other related disciplines.
· Preferably holding professional qualification in accounting, tax, or customs and international trade.
· 5 to 10 years of related customs andtrade professional experience, preferably in a consulting firm or equivalent senior position in industry managing multiple projects simultaneously. A proventrack record of successful client engagements with definable contributions tobusiness. Strong supply chain / logistics experience is a plus.
· China customs and trade or tax advisory experience would be a plus.
· Proficient in both written and spoken English and Chinese. Ability to speak Putonghua is an advantage.
· Good interpersonal and communicationskills.
· A team player, self-motivated and ableto work under pressure.
· A desire to pursue a career in thefield of customs and international trade.
· Occasional travelling may be required.
How to Apply:
1. If you are interested in this position, please Email your CV to:
Guangzhou: tax.hr.gz@cn.pwc.com
Shenzhen: tax.hr.sz@cn.pwc.com
2. And please state the position youapply for as well as your name in the email subject.
Thank you for your interest in PwC.
普华永道官方微信公众号
普华永道招聘
微信号:gh_b9b19464f5e4
功能介绍:
普华永道中国招聘官方公众帐号,欢迎关注!普华永道; 成就一生的机会!
认证:
该帐号服务由普华永道中天会计师事务所(特殊普通合伙)提供.


微信扫描关注